I have a funny feeling that this has been done before, but hey, what the hell.
Through being nosey, etc. I would like to see pics of your gaming areas. What equipment you have and see how people generally play their games.
The living room is my general area for playing my games, as her indoors tends to sit up in the bedroom on her laptop and watch her stuff on the TV upstairs, which also has my original Xbox 360 connected to it for when we spend time together, but doing our own thing.
Now for the pics...
Living room. LG 42lw450u 3D TV, Sky+HD, Xbox 360 250GB Elite, PS3 40GB fat, Nintendo Wii, Kenwood KRF-V5050D 5.1 surround system.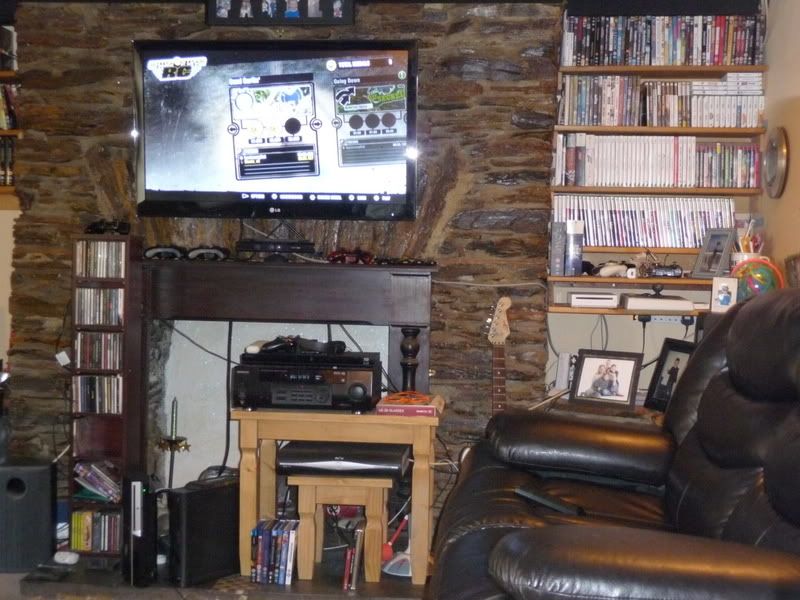 The view I generally have from my desk...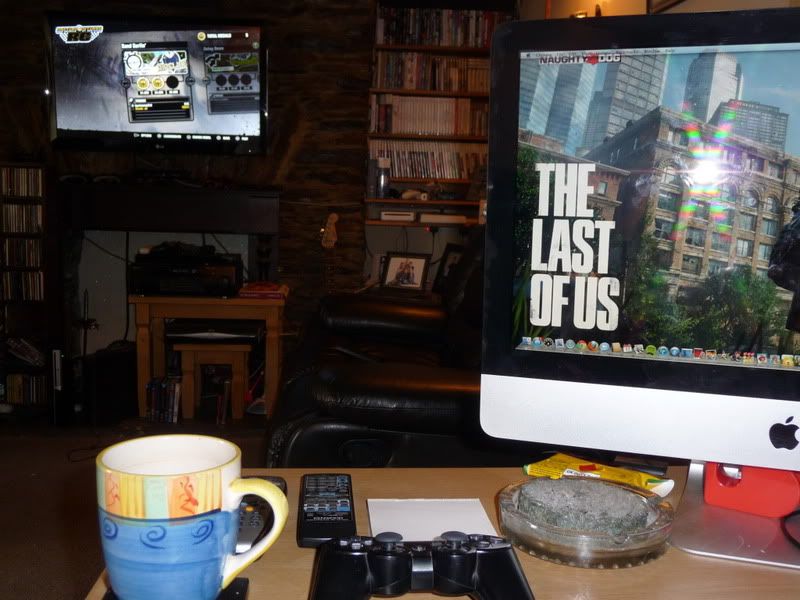 The bedroom. Toshiba 32" 1080P TV, Original Sky Plus box, Philips upscaling Div-x dvd player and original launch Xbox 360.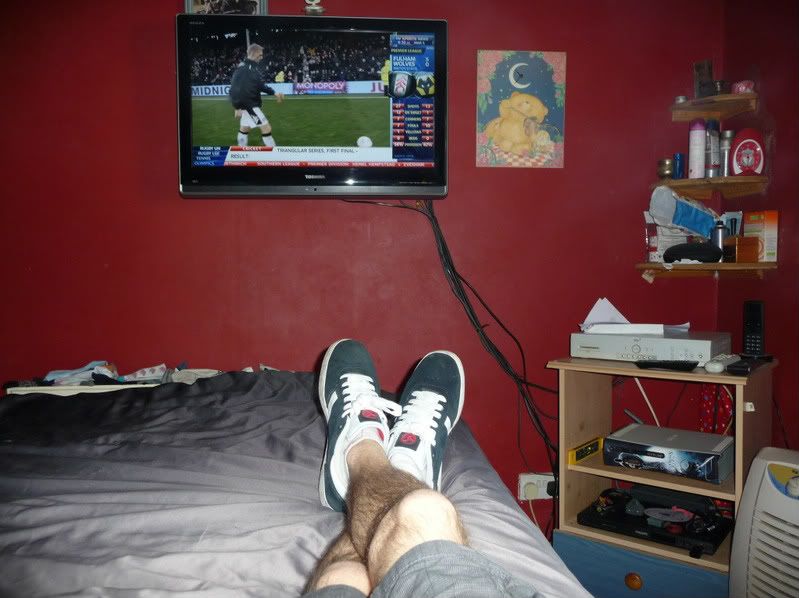 Well, that's mine, but I am hoping to put all the equipment in the space that has been vacated by the gas fire. I will do this as my next project, as I also have to get the chimney capped before putting panels in to close off the hole, to stop rain and debris dripping down on the systems.