yourmumwasfun wrote:Plus my legs are skinny and I look like I've been riding a horse my entire life.
The John Wayne effect?
Well I bought some satsumas the other day, to keep up my healthy orange complexion, only I've just found out the little buggers aren't satsumas at all. They're 'nadorcotts'. What the hell is a nadorcott? It looks like a satsuma to me.
Nadorcott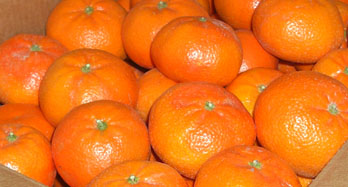 Satsuma
And for perspective, some clementines
Can anyone really tell the difference? What if some escaped to another box, wrongly labled? This could be as big as HorseCowGate (not the baby food), the Findus scandal of 2013.